Thank you for your interest in our FREE download! While you're here, please check out some of the many other tools and training that NCI offers to help you become a Performance-Based Contractor™!
Two Minute Duct Performance Test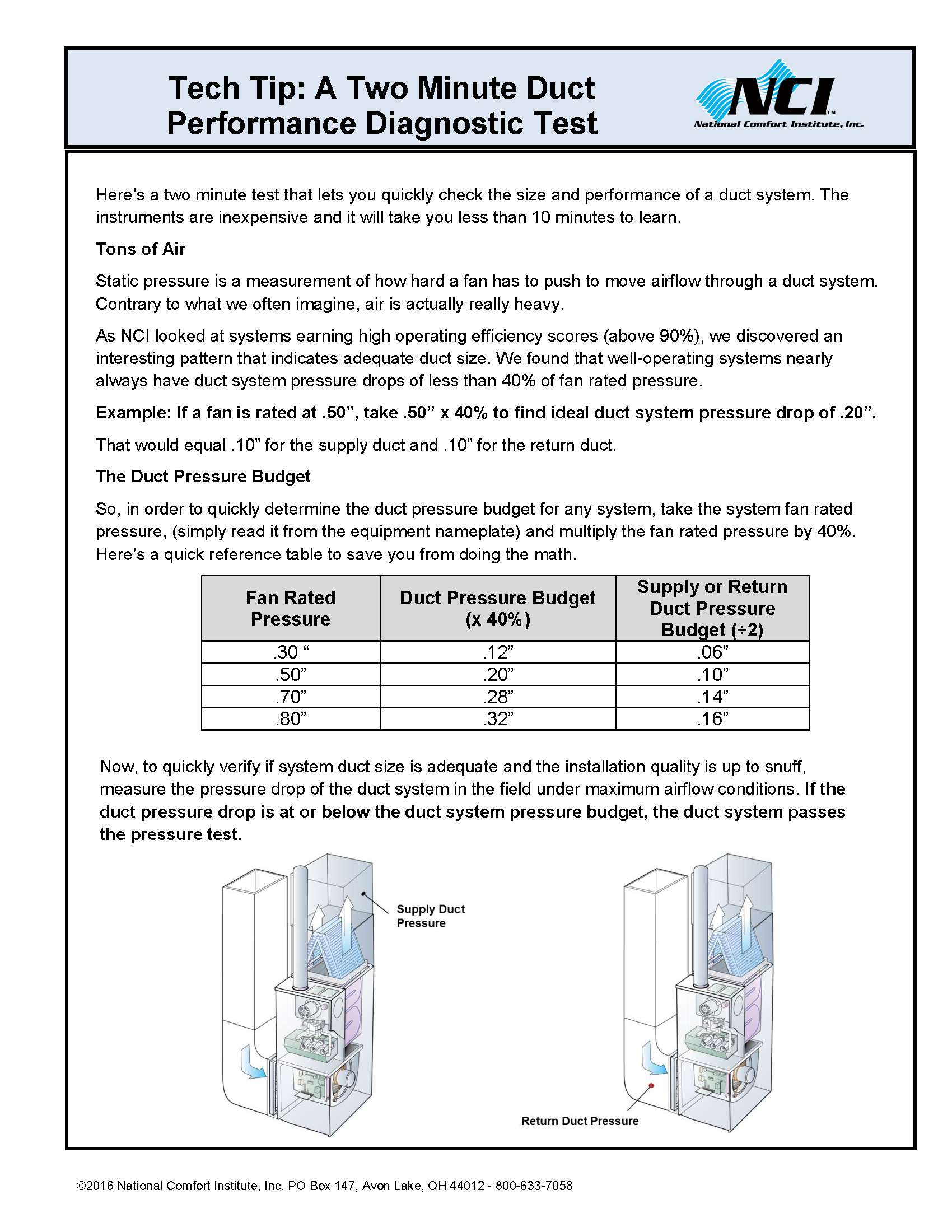 This test procedure will let you quickly check the size and performance of a duct system. The instruments needed aren't expensive and the process should take less than 10 minutes to learn.
File Size: 653 KB
Date Updated: 2/6/19