NCI's ContractorsIMAGE™ specializes in developing HVAC Industry-specific forms, marketing materials, and all the tools needed to run your business. ContractorsIMAGE™ has developed these products exclusively for our Performance-Based Contractors™ to complement our training and best practices.
Enhance your business with our consumer-friendly and professional forms and marketing materials -- then watch your profits soar. Our expert staff can customize marketing materials specific to your company's needs and grab the attention of your customers. You won't find this exclusive product offering and outstanding service anywhere else in the industry!
Featured ContractorsIMAGE™ Products
---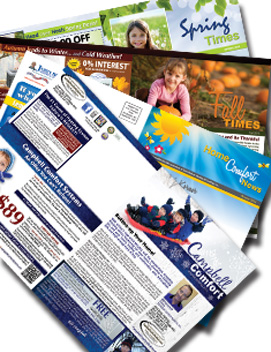 Seasonal Newsletters
What is the best way to find and keep customers? Communications, of course. Statistics show that regularly delivered newsletters to your customers keeps your brand and name in front of them so that when they need services, you are the first company they think of. Seasonal Newsletters produced by ContractorsIMAGE™ are professionally written by HVAC Industry experts. These newsletters are the simplest and most effective way to establish and increase customer retention rates. They give you the unique opportunity to build customer relationships and showcase your company as the HVAC expert to know and trust.
Work Orders
These simple forms are another key tool for communicating with customers. They are well-designed and laid-out so you can easily present the information necessary for the work you and your customers have agreed upon. Our work order forms help you to efficiently document all the details of the job to ensure there are no misunderstandings with regard to materials, scope of work, timing, special requests, and so on.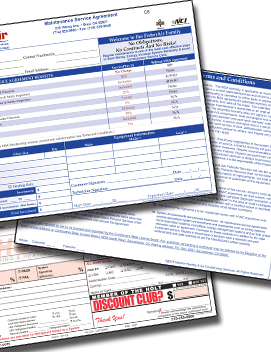 Maintenance Agreements
They say that all Performance-Based Contracting firms have service/maintenance programs that create value and peace of mind for their customers. Our maintenance agreement forms not only enable you to detail exactly what is in your agreement with the consumer, but can also be customized so you can include your logo and branding.
Postcards
With the insane onslaught of emails that flood consumers' mailboxes every day, our research finds that printed and mailed post cards are actually more widely read and effective. Our professionally-prepared cards are a cost-effective way to remind your customers about things like upcoming service appointments, seasonal specials, or new products and services.
Company Brochures
Customers prefer to do business with companies they know and have a relationship with. The ContractorsIMAGE™ company brochures are a great leave-behind that help inform customers about who you are and what you do. They are excellent for explaining the details of your services, community activism, and go a long way toward building trust and confidence in your company. Professional full-color brochures also help cross-sell your professional services.
Referral Brochures
Referrals are one of the strongest tools you have to build your reputation and your business. When customers are satisfied with the products and services you rendered, they are often happy to share their experience with anyone who will listen. How would you like to provide happy customers with customizable referral forms that continue your brand-building? You can with these professional-looking NCI Referral forms. Remember -- People want to do business with a company that performs well, and they are willing to refer that company to others.
Priority Cards
These cards enable your salespeople to make their presentations more interactive and they make for great conversation starters. The cards help your customers prioritize their comfort concerns, which helps you design new installations or renovations that meet their needs. An NCI-exclusive, these four colorful and fun cards are an easy way to interact with customers and help them become part of the solution.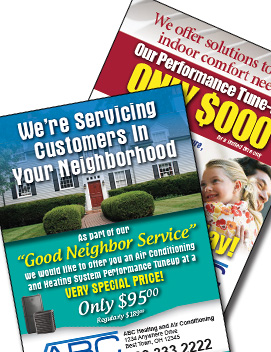 Sticky Pads
The versatility of these Sticky Pads is what makes them so great! They keep your company in view in so many more interesting places. Each piece has an adhesive top that allows it to be stuck on any number of surfaces.
Static Pressure Port Stickers
Use these innovative static pressure test stickers to identify your company as a professional focused on delivering the safest, healthiest, most comfortable, and energy efficient systems possible. Record your static pressure readings right on the sticker and spot deteriorating trends over time.
Loading Please Wait...