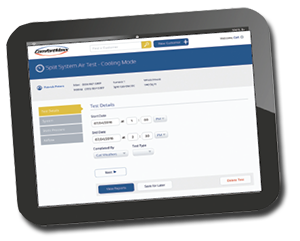 Generate leads for system renovations and improvements
Differentiates you from competitors
Easy-to-read visual reports for your customers
Takes less than 10 minutes on a service call
Adds credibility to your testing
Simplifies air diagnostic testing
Improves technician testing accuracy
Consistent testing process across all your field people
Provides baseline data to compare to test-out
Monitor your technicians' test results
Perform ComfortMaxx Air or Verify tests
Create multiple detailed printable PDF contractor reports including side-by-side test-in and test-out comparisons
Share in-depth visual reports with your customers.
ComfortMaxx Verify™ Just $145/month unlimited users and tests*
ComfortMaxx Verify™ is the ultimate in total HVAC System Performance measurement. By performing a test-in before you begin renovation work, and a test-out after the work is complete and the system is balanced, you can provide your customer with a side-by-side comparison report showing that you delivered what was promised.

*Add full NCI Membership for just $5.00 per month!
All Comfortmaxx™ Subscriptions include:
Test virtually every type of split and packaged unit system
Separate Heating and Cooling Tests
Track your customer information – for single or multiple locations
Multiple systems per location
Unlimited Users (must be NCI certified)
Unlimited Residential or Commercial Locations
Unlimited Tests per location
Full equipment inventory on each system set up
Customer Report language based on location type - Residential or Commercial
Cloud-based subscription with no hidden costs
Full toll-free technical support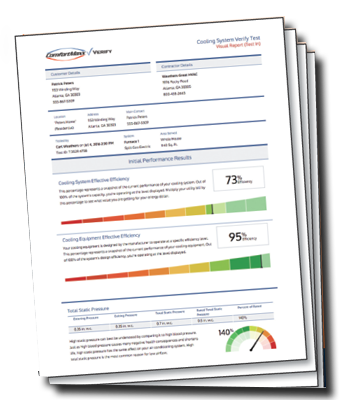 Upcoming Training & Events
View Training & Event Schedule
.