Explore HVAC Field Performance
Register for this training now!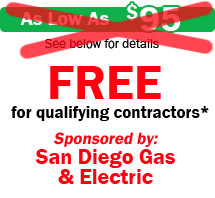 Solve Hidden Airflow Problems
It's a known fact that typical air distribution systems lose an average of 43% of their efficiency because of poor air distribution. Your customers don't have to live with these substandard systems. Now you can offer real solutions to provide the very best comfort, energy efficiency, and a safe and healthy indoor environment.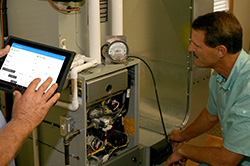 It all starts with a well-functioning air distribution system. Static pressure is the foundation of air distribution diagnostics and repair.

In this two hour class, you will learn how to measure and interpret Total External Static Pressure (TESP) and start on the path to under-standing fan airflow and solving hidden airflow problems.
Learn how to:
Measure Total External Static Pressure (TESP)
Understand the tools for the testing & the AirMaxx™ app
Diagnose using Total External Static Pressure (TESP)
Teach customers what the test means to them
Learn about next steps in your airflow & performance education
Who should attend?
HVAC Contractors, Service Techs, Installers, Salespeople, and Managers
Explore HVAC Field Performance Overview
Section One - Introduction to Air Diagnostics
Section Two - Testing required measure TESP & interpret airflow
Section Three - Learn to use the NCI AirMaxx Lite App (iOS and Android Phones)
Section Four - Additional Educational Opportunities
Explore HVAC Field Performance
SDGE Contractor Price: $95 FREE*
*This special pricing is available exclusively to HVAC professionals who work in San Diego Gas & Electric's territory. Your final registration is subject to verification for discount eligibility
Upcoming Training & Events
View Training & Event Schedule
.