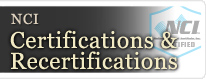 Save the date!
NCI's 2018 Summit is really coming together. Next year's conference will be held at the Austin, Texas Doubletree, March 4-6, 2018. Due to the overwhelming response and suggestions by your fellow contractors, all breakout sessions next year will be led by your peers who will share detailed how-to workshops on what they are doing to differentiate themselves as Performance-Based Contractors in their markets.
We're still working on session details of course, but here's a sneak peek at some of the topics we're planning to include:
From Tradesman to Craftsman: How Our Company Made the Leap – presented by Kevin Walsh, Schaafsma Heating and Cooling, Grand Rapids, MI
We Sell High Performance HVAC – You Can Too If You Just Do It! – presented by Eric Johnson, Air Conditioning by Jay, Scottsdale, AZ
How We Systematically Perform Productive and Profitable Duct Renovations – Even the Tough Ones! – presented by Vince DiFilippo, DiFilippo Service Co., Paoli, PA
ComfortMaxx Air: How We Put It to Work In Our Company. – presented by Nathan Copeland, Copeland and Son, Nashville, TN
Indoor Air Quality & System Performance: A Winning HVAC Renovation Combination – presented by John Ellis, So Cal Air Dynamics, Northridge, CA
How We Became Our Local Carbon Monoxide Evangelist and Go-to Problem Solver – presented by Tom Johnson, TM Johnson, Cambridge, MN
We have a lot more in store for you next March, including great general sessions, roundtable discussions and much more. Also, this year our Summit coincides with an incredible music and film festival in Austin Texas called South-By-Southwest, which begins as our Post-Summit training wraps up on March 9. It will be a great opportunity to come for the Summit and Stay for the Music!
Read all about Summit 2018 at GoToSummit.com!
Upcoming Training & Events
View Training & Event Schedule